Cretecompare.co.uk
Overview of the key outcomes of this project:
Secured three local stakeholders to be promoted through the website.
Designed and implemented secure and persistent interfaces for the clients and the stakeholders, using Spring Security, HTML5, AngularJS, Hibernate and MongoDB.
Ensured all customer data and administrator login information was encrypted and stored securely using SQL.
Developed a wide range of JUnit tests for all the functionality of the website, including the RESTful API services.
Established an automated invoice system providing all parties with the information required to confirm a booking.
Completed and deployed production version within six weeks.
Promoted my work through social media platforms.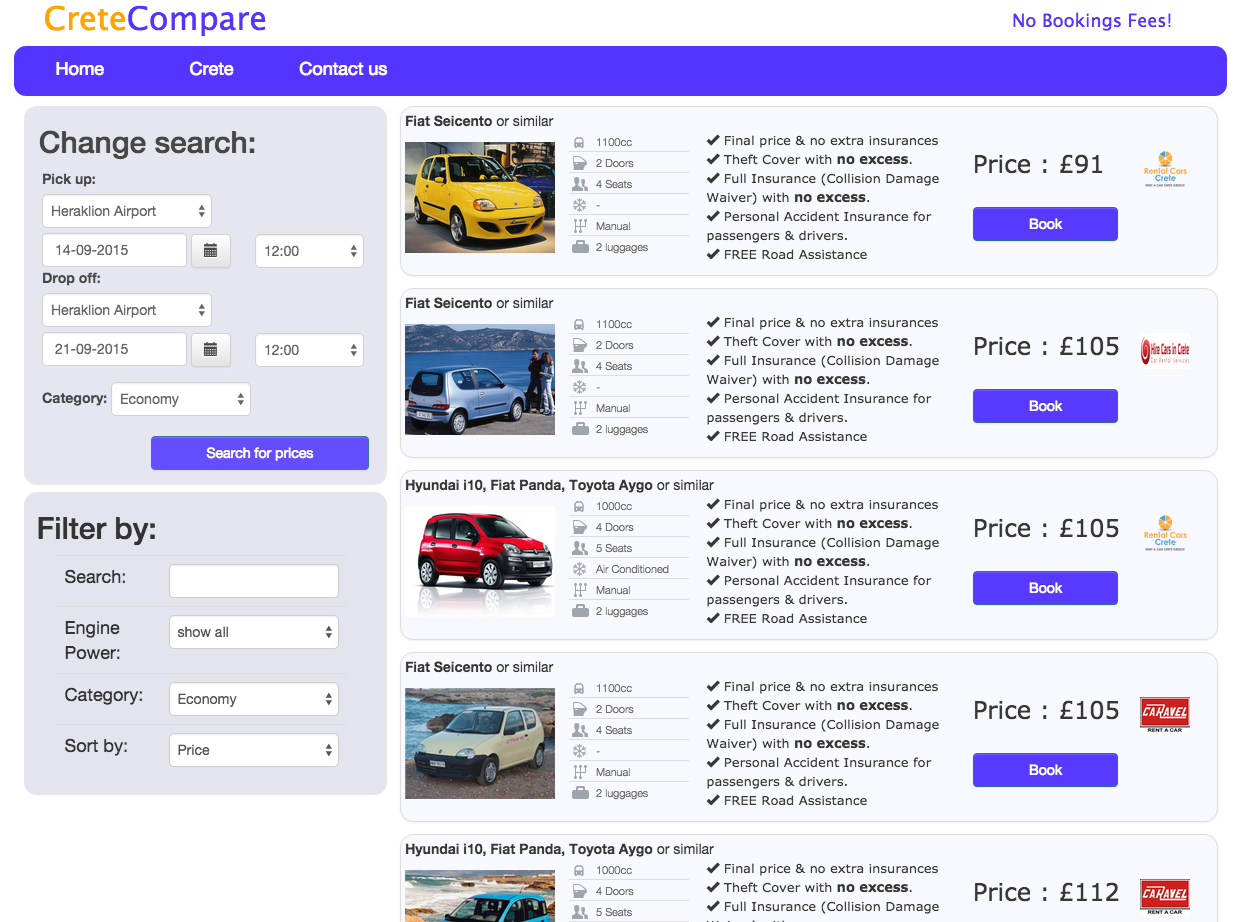 Listing page of CreteCompare